To pause slide show, position cursor on slide.
Physio in Ealing
Physiotherapy services in Ealing W5, Ealing W13, Acton W3, Hanwell W7, Brentford TW8, Alperton, Chiswick and surrounding areas
We get you better faster and keep you that way!
We will achieve this by "hands-on" evidence based treatment, rehab exercises and advice in a friendly and caring environment.
Ealing Physiotherapy was established in 1990 by Chartered Physiotherapist Christina Carlsen and we have been providing physiotherapy treatment since. For over 20 years we have been helping people in Ealing, W5 and the surrounding areas.
SM
Here, at Ealing Physiotherapy we are experienced in treating a wide range of both long term and short term discomfort and pain. Physiotherapy can treat a very large range of conditions, including; back ache, sports injuries, whiplash, work related conditions, pre/post-surgery, pregnancy related problems, joint problems, frozen shoulder, etc.
At Ealing Physiotherapy we are a team of highly experienced Chartered and HCPC registered physiotherapists, offering a variety of services, and treatment techniques to best suit your condition and situation. For more information on the services we offer please select a service from the list below, or visit our
How we treat
section.
Physiotherapy Services
We recommend treating any sporting injury as early on as possible to prevent any further complications. Our expert physiotherapists aim to treat your sporting injury so you can return to your sporting activity as soon as possible. As we specialise in sports injuries we are able to provide you with advice and exercise programs to ensure a maximum recovery, and that you injury does not reoccur. For more information on our sports injury clinic please take a look at our sport injuries home. Please also find below a list of the most popular sporting injuries we treat:
Sports Injuries
The clinic is easily accessible with
free parking
.
James Hayes
Read more Testimonials
For more information on the conditions we treat and services we offer, or to book an appointment please call

020 8847 1887
or email us at
reception@ealingphysio.co.uk
↑ Back to Top
Offering a full range of services to help patients in pain or discomfort
Sciatic pain treatment
Osteoarthritis treatment
Heel pain treatment
Frozen shoulder treatment
Musculoskeletal treatments
Disc and spinal problems
Groin strain treatment
Acupuncture

Elbow pain
Carpal tunnel syndrome and RSI
Knee problems
Lower leg pain
Back, shoulder and neck problems
Headaches
Sports injuries
+ many more treatments
Every effort will be made to offer an appointment on the same day
Ask a physio...
Got a question?
Just fill in the form below and we will be in touch.
Areas we Cover
Our physiotherapy services cover the following areas:
Ealing W5 – Ealing W13 – Ealing Broadway - Acton W3 – Hanwell W7 – Brentford TW8 - Chiswick W4 – Greenford – West London - Alperton
If you fall outside of these areas please don't hesitate to
get in touch
and we will see if we can help.
View Larger Map
Some services we offer:
Services
Some conditions we treat:
See more
what we treat
News
Newsletters
Advice & Leaflets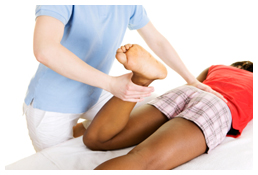 Insurance providers
We are registered with the following insurance providers:
Get in touch
020 8847 1887
reception@ealingphysio.co.uk
How to find us