To pause slide show, position cursor on slide.
Ealing Physio
Specialist MSK Physiotherapy Practice
Ealing Physio's team of internationally trained and experienced physiotherapists and rehabilitation experts, help patients (adults and children) to
overcome pain
and injury.
Whether treatments for sciatic pain, osteoarthritis, heel, back and neck pain, frozen shoulder,
carpal tunnel syndrome, sports injuries or for other conditions - the team are highly trained and offer evidence-based treatment which ensures long-term patient benefits.
SM
Read more Testimonials
Why YOU should use Ealing Physio
Easily accessible by car, train or bus
Outstanding centre of excellence for the treatment of musculoskeletal (MSK) conditions and sports injuries
Team includes an extended scope practitioner physiotherapist (ESP) - who can perform ultrasound guided peripheral joints (shoulders, hips, knees, ankle, etc) and
soft tissue injections
Combat pain quickly and efficiently
Increased sporting potential through rehabilitation programmes
Help avoid reoccurrence of the same problem by treating the underlying issue
Established practice (est. 1990) which has an enviable reputation for quality and
customer care
Acupuncture to complement physiotherapy
'Hands on' (manual therapy) treatments using evidence based practise
James Hayes
Read more Testimonials
Every effort will be made to offer an appointment on the same day
Services include:
Sports Massage
,
Preventative Advice
,
Prehab
,
Manual Therapy
,
Acupuncture
,
Electrotherapy
and
Rehabilitation
.
We always recommend seeking urgent advice and treatment for all injuries.
This helps to avoid further complication.
The team have many years' experience helping and treating sports related injuries: cycling, football, running, rugby, skiing, children's (paediatric) sports, racquet, golf, cricket.
Let US at Ealing Physio HELP YOU
For more information on the conditions we treat and services we offer -
Please call to book an appointment 020 8847 1887
or email us at reception@ealingphysio.co.uk
Offering a full range of services to help patients
in pain or discomfort
Sciatic pain treatment
Osteoarthritis treatment
Heel pain treatment
Frozen shoulder treatment
Musculoskeletal treatments
Disc and spinal problems
Groin strain treatment
Acupuncture

Elbow pain
Carpal tunnel syndrome and RSI
Knee problems
Lower leg pain
Back, shoulder and neck problems
Headaches
Sports injuries
+ many more treatments
↑ Back to Top
Ask a physio...
Got a question?
Just fill in the form below and we will be in touch.
Areas we Cover
Our physiotherapy services cover the following areas:
Ealing W5 - Ealing W13 - Ealing Broadway - Acton W3 - Hanwell W7 - Brentford TW8 - Chiswick W4 - Greenford - West London - Alperton
If you fall outside of these areas please don't hesitate to
get in touch
and we will see if we can help.
Some services we offer:
Services
Some conditions we treat:
See more
what we treat
News
Newsletters
Advice & Leaflets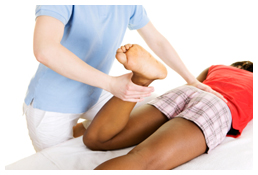 Insurance providers
We are registered with the following insurance providers:
Get in touch
020 8847 1887
reception@ealingphysio.co.uk
How to find us